Ascension Academy to Open in Fall 2022 in Cumberland | To free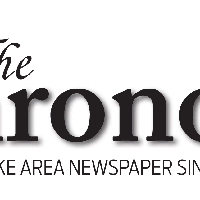 Ascension Academy, a non-denominational Christian school, will open in the fall of 2022. It will focus on providing Bible-based education to students in Kindergarten to Grade 6 in the greater Cumberland area.
The school's educational philosophy states, "We believe that children should have the opportunity to explore their gifts and use their God-given creativity. Our curriculum will be infused with STEAM (Science, Technology, Engineering, Arts & Math) which will include the Four Cs of 21st Century Learning: Communication, Collaboration, Critical Thinking, and Creativity. Students of Ascension Academy will have the opportunity to explore with hands-on learning, collaborative projects, and discovery opportunities to prepare them for life inside and outside the classroom.
Representatives from Ascension Academy will be at the Christian Music Skateboard Night at Skate City in Rice Lake on Monday from 6 to 8 p.m. They will have an information table during this event. (Free entry to the building, $ 3 for playground, $ 3 for skating, $ 1 for quad skate rental)
The Ascension Academy will begin accepting registration documents on January 3. There is a school interest survey available through a link on their website home page that everyone is encouraged to complete. In addition, there is an admission application form on the admission page of their website which is available for parents interested in learning more about the registration process.
Ascension Academy Board members include President Robert Ruppel, Vice President Justin Peterson, Treasurer Janelle Hagen, Secretary Peter Westendorf and Bob Schauf. Christy Sainburg is the school administrator.
More information about each of the people can be found on the school's website, ascensionarrows.org. The school will be located at the Northern Lakes Church.